Welcome to Secure Mountain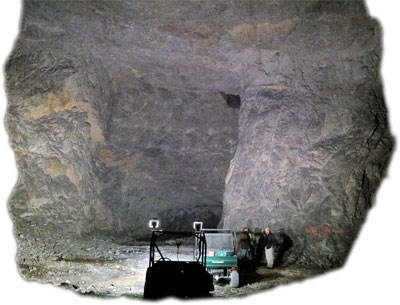 Secure Mountain offers over 900,000 square feet of lease-able, partitioned underground space with numerous advantages over above-ground data center facilities, including a lower cost of operation, superior data security, and environmental sustainability. We combine our unique site with the best available and emerging technologies, that allow for low-cost but tailored capabilities to meet the diverse needs of discerning customers. Underpinning Secure Mountain's approach is that meeting privacy, regulatory compliance, and physical security requirements should not be an impediment to organizations capitalizing on their data for the ultimate benefit of their constituencies and customers.
We take this premise into account and embrace that helping our clients manage risk and liability exposure is as important as helping them manage their data. We offer a complementary approach between site efficiencies, best technology, and managing data risks. Secure Mountain aims to capitalize on the Federal Government's new "cloud first" policy and the trend toward commercial co-location strategies by providing cutting-edge solutions that are customizable, scalable, reliable and secure. We are also prepared to help government agencies and commercial clients in their transition efforts to meet new mandates, across national and homeland security, health-care, and financial service sectors to name a few.
Our Mission
Harnessing its unique attributes, Secure Mountain rapidly delivers cost effective capabilities that offer superior efficiency, security, and agility in the use, storage, and sharing of data - critical to today's focus on cloud migration efforts, risk reduction imperatives, and sustainability goals, and essential for tomorrow's data management challenges.